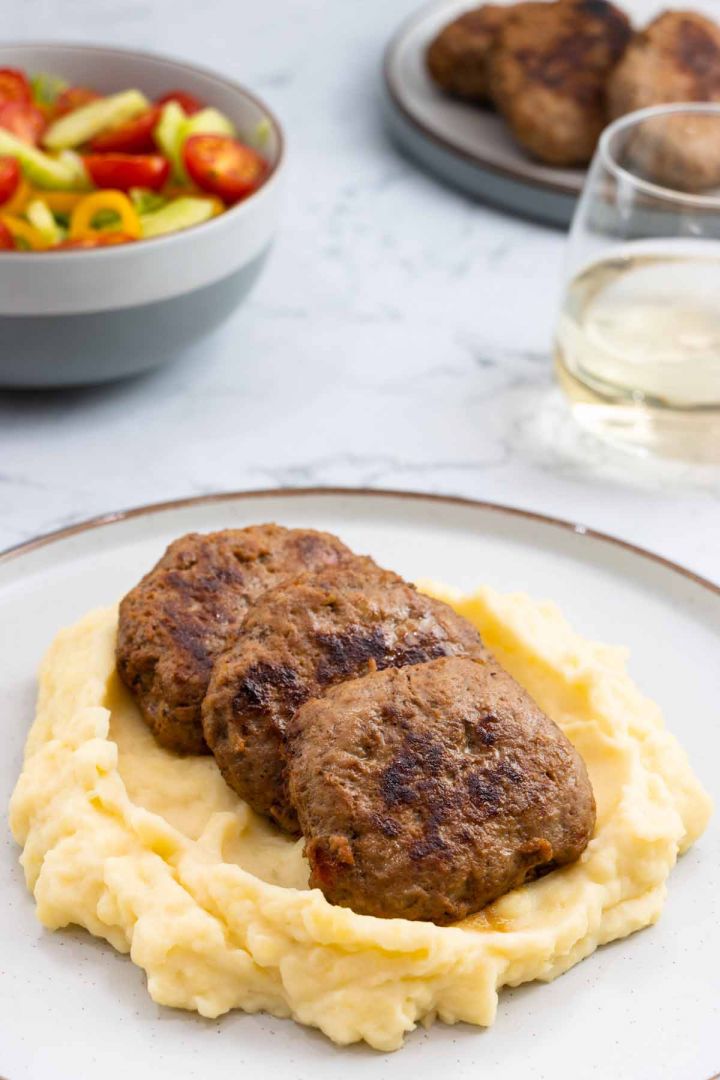 This is my father-in-law's secret recipe for "mpiftekia", or burger patties. When we call something a burger in Greece, we're specifically talking about the mince meat patty in a bread bun. "Mpiftekia" though is just the "burger patties" - very much a meal in themselves - which we eat with different sides. Our favourite way to eat these is alongside my mashed potato.
Whilst my father-in-law considers these the perfect meze, they're a full-blown meal for us! There are so many ways to make a burger patty. For us, a successful result is soft, juicy, and not too crumbly. His secret to this is to add a shredded tomato for moisture. What's more, my father-in-law's method, as you'll see below, is to add wine at the last minute. This transforms their flavour completely!
Tips
Once you're done with the meat mixture, cover it with cling film and refrigerate it for 30 minutes. This will harden the mixture and make it easier for you to form the patties.
Directions
You will need about 25 minutes to make 18 pieces of this recipe, which has approximately 164 calories each. Make sure you have all the ingredients and follow these 7 simple steps. If you have any questions, send me an email and I'd be more than happy to help!
Watch it step-by-step!
My father-in-law's "mpiftekia", or burger patties, have always been a mystery. This weekend I pestered him for the answer and found out - he adds wine to the cooking at the last minute!