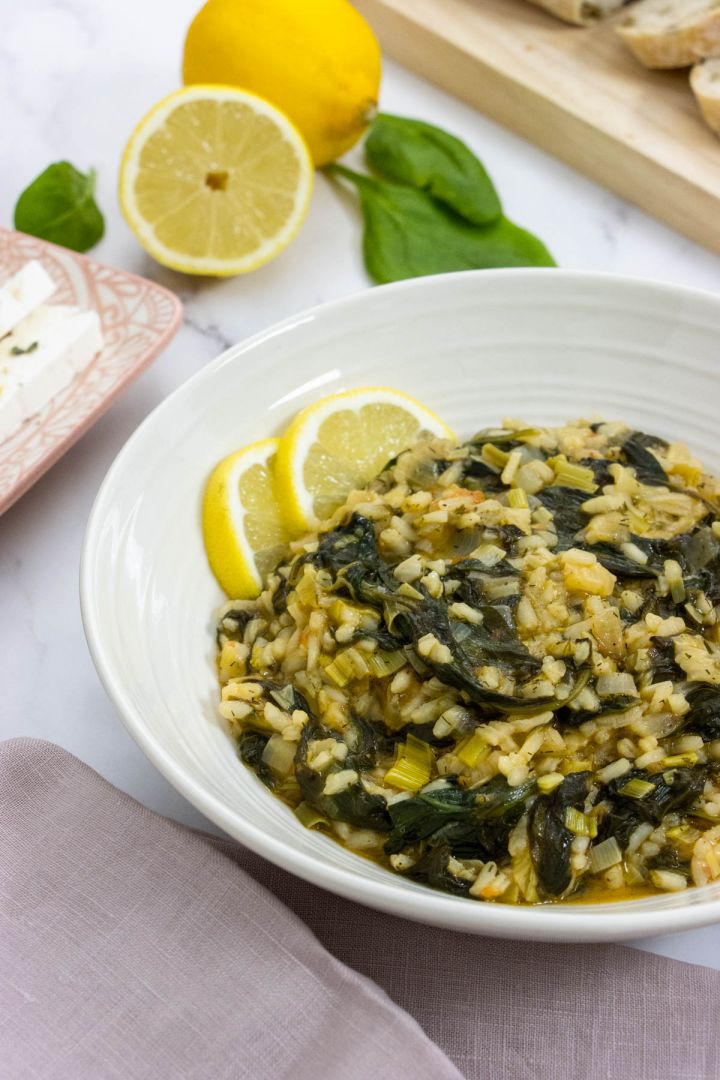 Spinach and rice. It doesn't sound like the most exciting dish in the world, does it? In fact, when I was a child, I used to abhor spinach. My mother would make Spanakorizo, a traditional Greek recipe that consists of spinach and rice, and I would push it away in disgust. Everyone in Greece has tasted Spanakorizo at some point in their lives - it's one of those dishes that is seemingly everywhere.
As I got older, though, I started to appreciate simple dishes like Spanakorizo. There's something comforting about a bowl of spinach and rice, especially when it's made with love. And that's what my mom always put into her cooking. A few years ago, when I became a mom myself, I decided to make Spanakorizo for my daughters. But I wanted to put my own spin on it, so I added a few extra ingredients, like lemon juice and dill. It was a hit! Now my girls ask for it all the time.
This traditional Greek country dish is a winter staple in so many homes. Greek spinach and rice seem super simple, but it is the ultimate in comfort food. Its soft and creamy texture plus plenty of lemon juice and olive oil make for a warming bowl of comfort which is nevertheless packed with a super-boost of veg. As with so many Greek recipes, this recipe provides a fuss-free, easy, and more than anything, tasty way of getting lots of goodness into your diet.
Served as both a side dish and a main dish, we tend to eat this for an evening meal on dark winter nights and as spring creeps in. It is great as a side too though, as part of a big feast of mezedes, or Greek small dishes! Spinach is a great source of vitamins K, A, C, and folate, as well as providing manganese, magnesium, iron, and vitamin B2. Rice provides the comfort and sustenance, and the fat present in olive oil actually facilitates your takeup of antioxidants.
So if you're ever looking for a simple but delicious recipe, give Spanakorizo a try. You might just find that you love it as much as we do.
Tips
Adding half the olive oil at the beginning of the recipe and the other half at the end retains its flavor.
If you desire an extra zing of lemon, add more lemon juice to your dish once it has been served.
Directions
You will need about 30 minutes to make 4 servings of this recipe, which has approximately 320 calories each. Make sure you have all the ingredients and follow these 5 simple steps. If you have any questions, send me an email and I'd be more than happy to help!
Watch it step-by-step!
Greece is home to this delicious dish called Spanakorizo, made from fresh spinach leaves that have been cooked with rice. It can be served as a side or main course, depending on your taste buds! I used to hate spinach as a child, but now I love it.