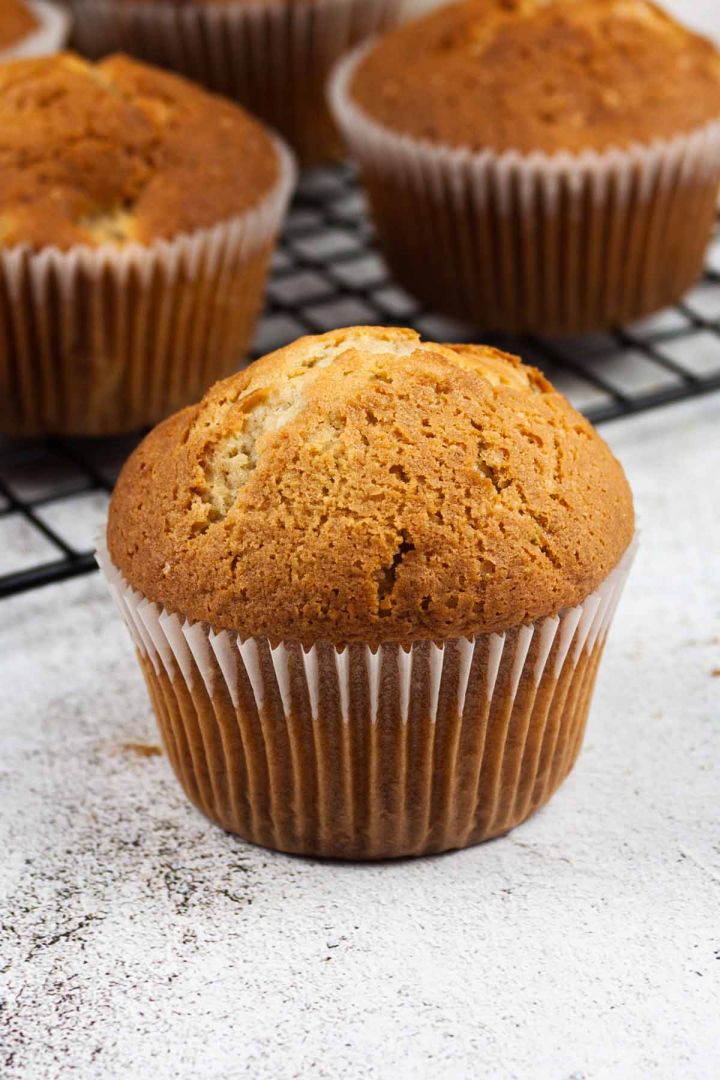 Just thinking about the smell of a warm apple cinnamon muffin is usually enough to get me into the kitchen and start me baking! Warm from the oven there's nothing better, but these muffins are perfect too with my morning coffee, in packed lunches and for afternoon snacktime - if you end up with any left! This is one of the key reasons that I make a large batch at once; make 12 muffins and that can quickly become 10, 9, 7…all of a sudden the kids are home and there are only crumbs left on the countertop!
With a crunchy outer shell but pillowy soft inside, these buns are addictive - but also not too naughty. As sugary treats go, they aren't full of preservatives, and the batch contains four apples too - so I like to think it's a good compromise for the kids (and for me!), that means we all get that feeling of indulgence without overdoing it too much.
Tips
Baking time may vary from oven to oven. To make sure your muffins are baked, insert a toothpick in the centre of it. If it comes out without any cake batter on it, they are ready.
Directions
You will need about 33 minutes to make 22 servings of this recipe, which has approximately 232 calories each. Make sure you have all the ingredients and follow these 7 simple steps. If you have any questions, send me an email and I'd be more than happy to help!
Watch it step-by-step!
There are certain scents that just get my mouth watering, and these apple and cinnamon muffins are one! When they're in the oven and that warm, cinnamony scent is wafting around the house, be warned - the batch may not last long! It's one reason I make a big batch at once - they just disappear very easily.