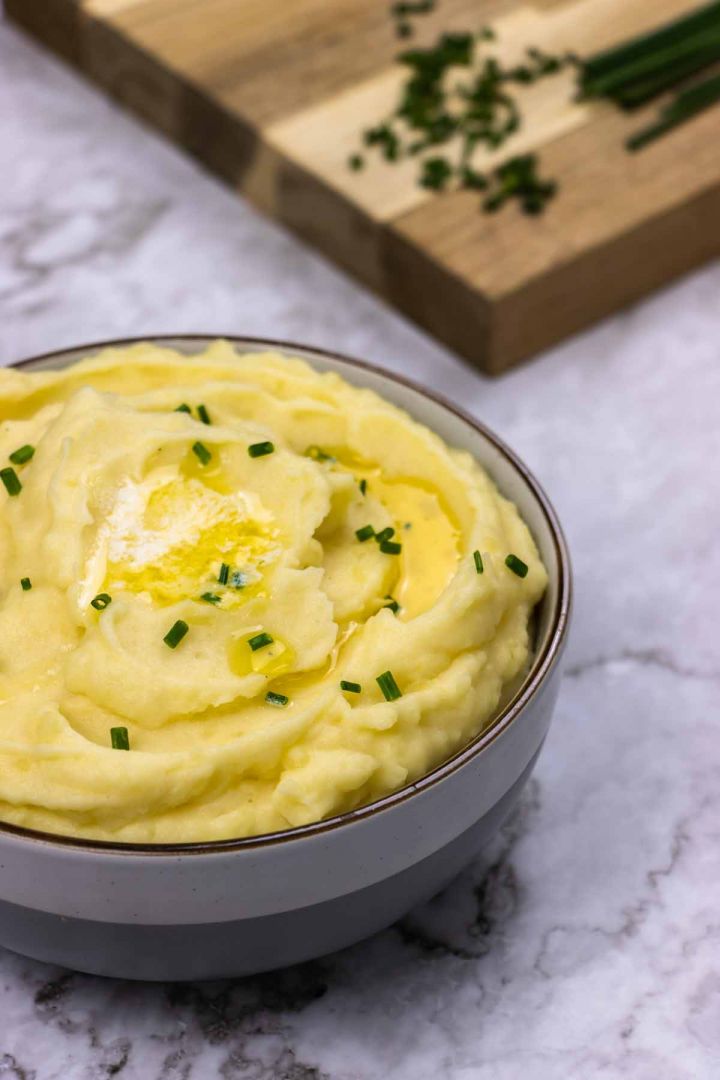 Who wants store-bought mashed potatoes when you can have the best comfort food around? Mashed Potatoes are a tradition because they're simple, but making them yourself takes it up another notch. With just five ingredients and some time spent boiling or mashing those 8+10 medium potatoes, your family will love this easy recipe for perfect homemade spuds every single day of winter!
You might think that mashed potatoes are a distinctly British culinary invention. You'd be wrong! In Greece, we love mashed potatoes too! I always want mash with my soutzoukakia, for example - it's the absolute go-to side dish for this! We'd also have it with burger patties, or chicken. Liquid yet lumpy mash is enough to turn anyone off - but done right, this simple tasty side dish is the perfect accompaniment to so many dishes!
My mashed potatoes method is simple - adding milk and butter is a no-brainer to make this indulgent in all the right ways making for a light, delicate, tasty mash. This recipe makes a large quantity, but feel free to half it, the proportions will still work.
Tips
Instead of using double cream, you can use milk to reduce the calories of this recipe. To do so, you'll need a total of 240ml milk.
Avoid using a hand blender to mash the potatoes because you will end up with a gummy texture.
Directions
You will need about 25 minutes to make 6 servings of this recipe, which has approximately 396 calories each. Make sure you have all the ingredients and follow these 6 simple steps. If you have any questions, send me an email and I'd be more than happy to help!
Watch it step-by-step!
Mashed potato is such a traditional side in the UK - but it's really common in Greece too! In my house it's served with so many things, from soutzoukakia to roast meats to burger patties.