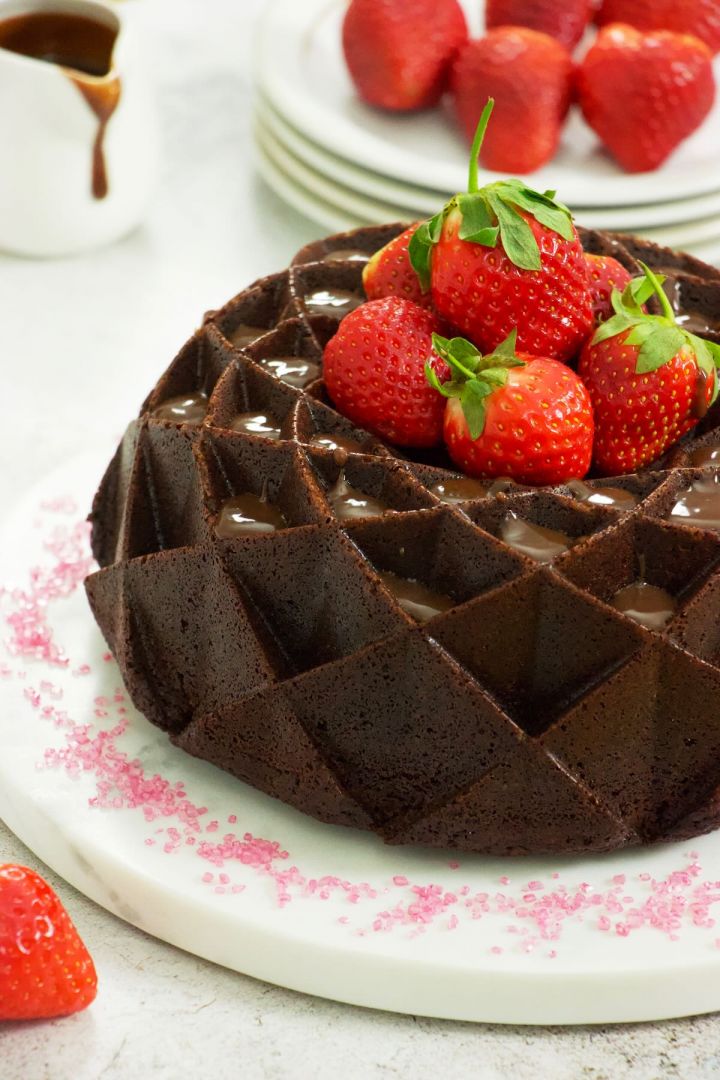 A boiled chocolate cake? I know, boiling is not the first way you'd think to cook a cake, but you have to try this method. This is no average chocolate cake!
The recipe started as an experiment a few years ago, but boiling all the liquid ingredients for the cake before incorporating the rest is now my go-to chocolate cake method, as it truly makes for a fudgy, moist and delicious cake. Boiled chocolate cakes are more popular in Australia, but I think the world needs to know! If, like me, your bug-bear with chocolate cake is a dried out, crumbly texture, this is the perfect recipe for a chocolate cake that turns out moist every time.
Achieving a rich and intense flavour, you can choose to keep the cake as-is, or top it with the creamy chocolate topping I include in the recipe, for more of a dessert. Served warm or cold (it even works as a dinner party dessert, with a scoop of ice cream on the side), this is a guaranteed crowd pleaser for any and all chocolate lovers out there!
Tips
Baking time may vary from oven to oven. To make sure your cake is baked, insert a clean knife deep into it. If it comes out without any cake batter on it, your cake is ready.
Directions
You will need about 40 minutes to make 12 servings of this recipe, which has approximately 540 calories each. Make sure you have all the ingredients and follow these 6 simple steps. If you have any questions, send me an email and I'd be more than happy to help!
Watch it step-by-step!
The idea of boiling all liquid materials in a cake recipe before you incorporate everything started as an unusual experiment several years ago. This is not your average chocolate cake!