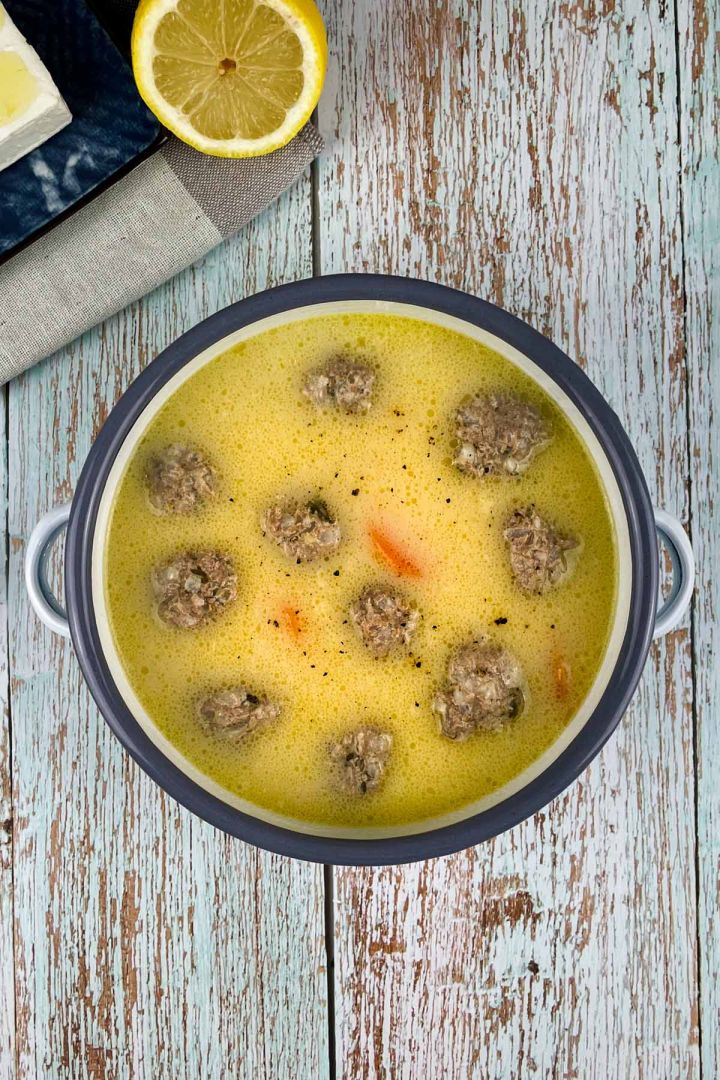 Giouvarlakia, also known as Youvarlakia, is the ultimate comfort food. It's a traditional Greek soup consisting of hearty meatballs (traditionally made with ground beef and rice), simmered in a delicious lemon-infused broth. My grandma used to make Giouvarlakia for us during the chilly winter months, and now it's one of my go-to dishes whenever I want something warm and cozy. I always make sure to make extra because my family can never get enough! Giouvarlakia is not only satisfying, but it's also easy to prepare - just a few simple ingredients come together to create a delicious, nourishing meal.
This is a traditional Greek meatball soup, and boiling the meatballs may seem unconventional but trust me, it works! And that egg lemon sauce (avgolemono) that you add at the end? Definitely don't miss it! It unites all the Mediterranean flavors of this recipe and acts as a thickener too - a real 'secret ingredient'! Reach for some crusty bread to dip in, and you have the perfect bowl of warmth and goodness to cradle by the fire as the night draws in…
It's definitely soup season, and while I love the traditional taste of avgolemono, sometimes I crave something a little more adventurous. If you do too, make sure to check out my lentil soup!
Ingredients
Meatballs

Soup

Egg-lemon sauce
Tips
For a smoother soup consistency, take a few carrots and potatoes when the soup is nearly ready and blend them until melted.
Directions
You will need about 50 minutes to make 6 servings of this recipe, which has approximately 463 calories each. Make sure you have all the ingredients and follow these 6 simple steps. If you have any questions, send me an email and I'd be more than happy to help!
Watch it step-by-step!
Giouvarlakia, also known as avgolemono soup, is a Greek staple that my family has been serving for generations. The traditional recipe includes delicious meatballs made with ground beef and rice, simmered in a lemon-infused broth. It's the ultimate comfort food - warming and nourishing, and always satisfying to eat.