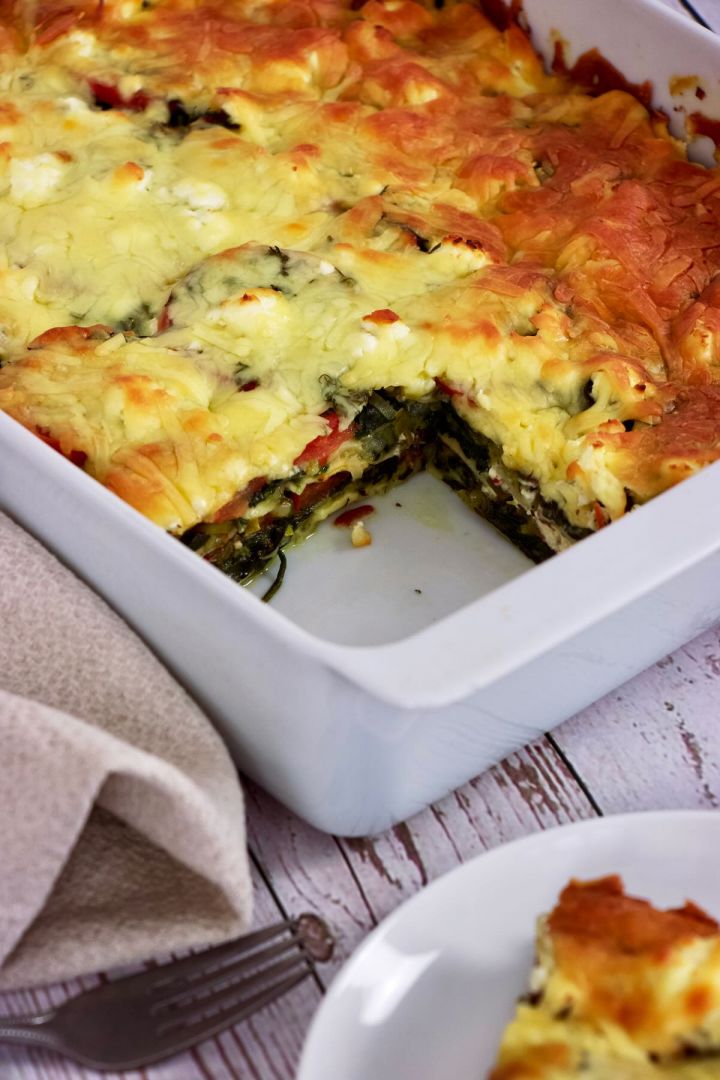 This recipe was cooked for us by some dear friends from Rhodes, when they visited us right before COVID kicked off and changed our lives! As a chef and his partner, they fed us a selection of tasty treats during their stay - but this was our ultimate favourite, and one I just had to ask them for the recipe for. They are very generous, and shared the recipe with us in a heartbeat. My thanks to them, always!
Lasagna (or Lasagne is correct, I think, in the UK and Europe) is heart-warming comfort food at the best of times. But this veggie-based spinach lasagna recipe, using the iron-packed and healthy spinach in place of mince, and the addition of that mouth-watering lime, makes this dish a whole different ball game! You still have that ultimate comfort dish - but with a twist. You know you've knocked it out of the park when the whole table goes quiet after that first mouthful, silently savouring the wonderful flavour explosion happening in their mouths! A healthy spinach lasagna is great to have in your repertoire as a veggie - but this lime-infused one is all the more special. We didn't even have the fooodlove site back when they made this recipe for us - but it's the best spinach lasagne recipe I've ever tried, and one I simply HAD to share with you guys onsite! I hope you adore it as much as we do.
Tips
To help tenderize your lasagna as it bakes, pour any remaining spinach-filling juices into the baking tray. The additional moisture will ensure you get a soft and delicious meal!
Directions
You will need about 1 hour 15 minutes to make 10 servings of this recipe, which has approximately 488 calories each. Make sure you have all the ingredients and follow these 14 simple steps. If you have any questions, send me an email and I'd be more than happy to help!
Watch it step-by-step!
Spinach lasagna with lime might sound a little unusual - and it is! Our dear friends made it for us when they visited from Rhodes, just before COVID became a thing - and it silenced everyone around the table, as we all took a moment to appreciate the AMAZING flavour explosion going on in our mouths!