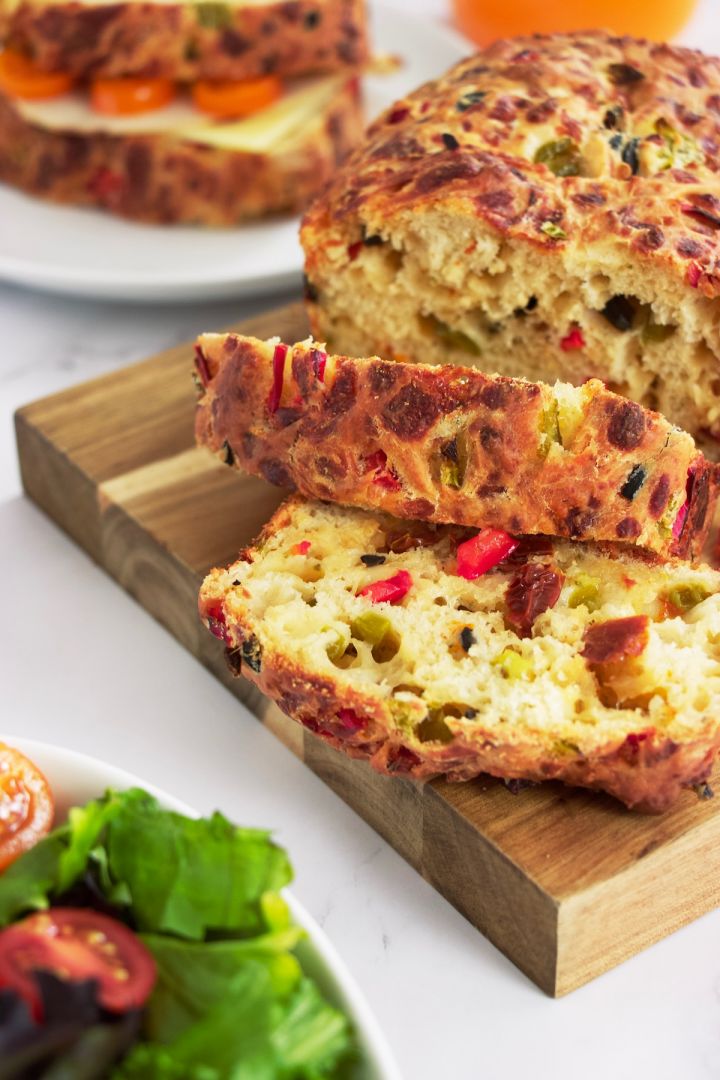 It's been a while since I started my quest to find the best pizza dough, and while I'm still searching, I have something that tastes very similar and everyone loves it almost as much as pizza! My family has always had a soft spot for pizza. In fact, we love it so much that we have Pizza night at least once a week.
When I started my quest to find the best pizza dough, I thought it would be easy. But after trying dozens of recipes, I still haven't found the one that speaks to my taste buds the way I want it to. However, I recently started experimenting with a pizza bread recipe, and it's become a family favourite. It's not exactly the same as pizza, but it's close enough that everyone loves it almost as much. And bonus: it's much easier to make than traditional pizza dough!
Leftover pizza for breakfast? It may sound strange, but it's actually a pretty common occurrence in our house! My daughters love to devour any leftover slices that end up in the fridge, so I decided to look for a bread recipe that would capture all the delicious pizza flavours. And I'm happy to report that I found an amazing pizza-flavoured bread perfect for breakfast, lunch, and snacking! This recipe is now a staple in our house, and we always have a loaf on hand.
This easy pizza bread is very versatile because it can be used in slices paired with cold cuts and create a fantastic sandwich, but it can also be eaten as it is, like a snack. Personally, I like to cut it in slices, toast it just enough to reheat those chopped veggies, melt the cheese inside it and pair it with a generous amount of Strapatsada on top! My daughters, on the other hand, love to pack it for school lunch. They simply add their favourite sauce, some cheese and their favourite toppings and they're good to go. It's a great way to get them to eat their veggies too!
Tips
Cover the loaves with a piece of aluminium foil after 30 minutes of baking, to prevent them from getting too dark.
Keep the pizza bread in an airtight container for up to four days. Toast it for a few minutes in a toaster and it'll taste just as good as it did the day you made it!
It's safe to freeze it for up to four months. Make sure to wrap it in plastic wrap first and then place it in an airtight container or food storage bag.
Directions
You will need about 1 hour 50 minutes to make 16 slices of this recipe, which has approximately 180 calories each. Make sure you have all the ingredients and follow these 7 simple steps. If you have any questions, send me an email and I'd be more than happy to help!
Watch it step-by-step!
This easy pizza bread is one of our family's favourite recipes. It's so versatile - you can eat it as a snack, or use it to make an amazing sandwich.