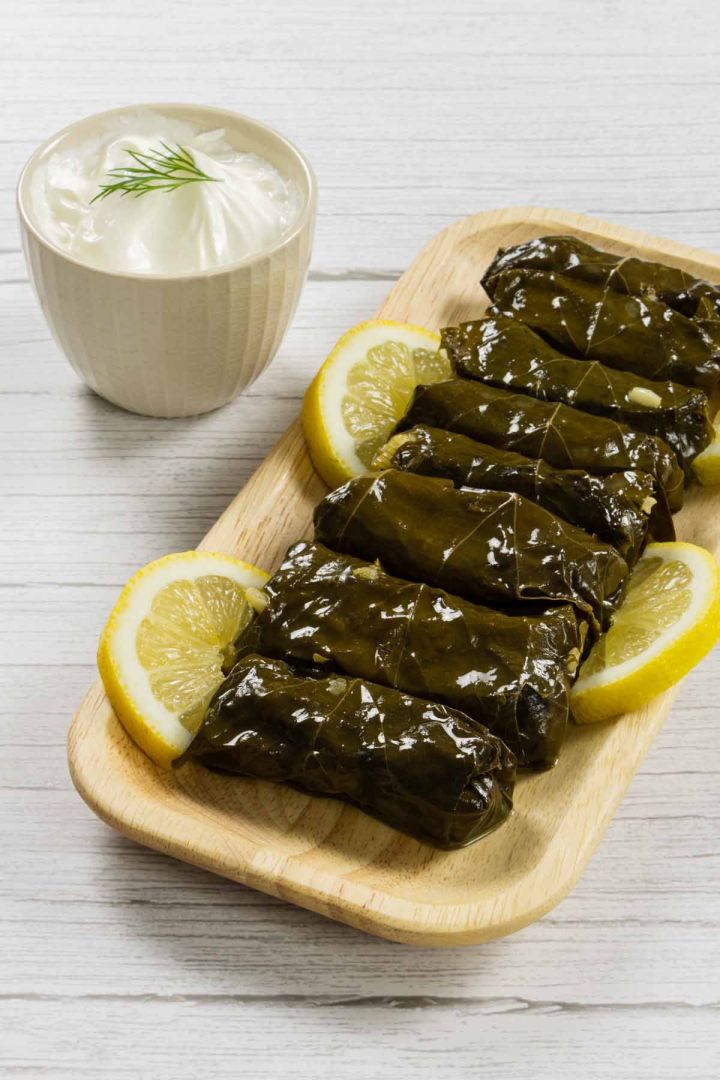 Dolmadakia, or stuffed vine leaves, are probably something you've seen on the menu at a Greek restaurant, found in a deli, or have tried if you've ever visited Greece. If not - they are truly delicious Greek morsels that you must try! Dolmadakia truly are traditional, and are one of my favourite ever recipes.
Somewhat frustratingly, they're the kind of dish that disappears even before they've hit the table! My youngest daughter sneaks in to steal a couple every five minutes in that danger period, when they are made but it's not lunch time yet… but how can I blame her, when I did exactly the same at her age!
It took me a while to learn how to make them. Needs must, though, as I couldn't find any when I lived in the Netherlands, so decided to give them a try. I discovered that all you need is a little patience; they're not difficult or complicated to make. The taste of the vine leaf, combined with the vegetables and rice inside, a squirt of sharp lemon juice and a dip of yoghurt? Incredible.
Ingredients
For the filling

For assembling
Tips
Dolmadakia are best served with yoghurt on the side and plenty of extra lemon juice on them.
If you end up with surplus filling, you can fill a tomato or bell pepper with it and place it in the middle of pot.
If you prefer the filling to end up with a more al dente texture, avoid the warm water from step 3.
Directions
You will need about 1 hour 30 minutes to make 60 pieces of this recipe, which has approximately 61 calories each. Make sure you have all the ingredients and follow these 12 simple steps. If you have any questions, send me an email and I'd be more than happy to help!
Watch it step-by-step!
Stuffed vine leaves, or dolmadakia, are probably my favourite thing to make, and eat, in the world. The taste of the vine leaf, the rice and veg filling, the squirt of sharp lemon and the dip of yoghurt.