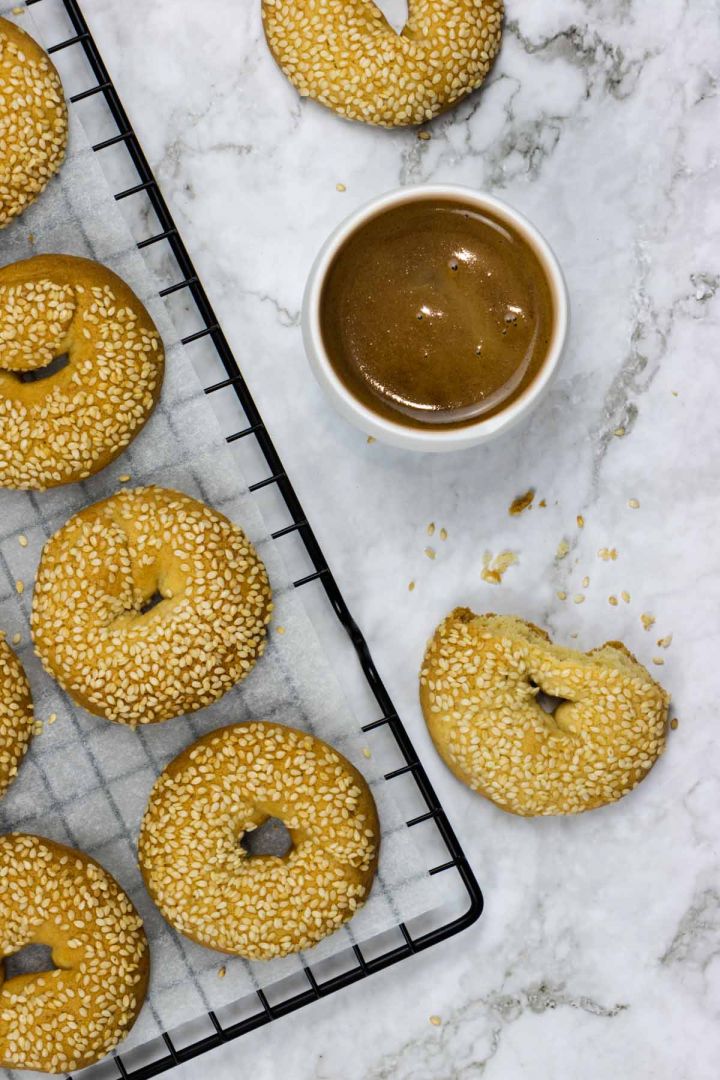 Biscuits with white wine? Trust me, it works so well! Koulourakia is a traditional Greek cookie recipe resulting in cookies that are crunchy on the outside and light within. They're considered something to cook for a celebration - traditionally for Greek Easter, but these are so good that the recipe has spilled out, and is frequently cooked through the rest of the year too. We Greeks call these 'cookies', but these are not the American, chewy kind - more like Italian biscotti.
I came up with these 'Koulourakia krasata' - white wine-infused cookies - when I was inviting some friends over for coffee, and wondering what to make. I stumbled across this recipe, gave it a tweak, and here we are! These sesame-crusted biscuits are the perfect companion to a Greek coffee with friends (Greek coffee culture is a big deal!) - or with whichever type of coffee you prefer!
Directions
You will need about 30 minutes to make 36 pieces of this recipe, which has approximately 119 calories each. Make sure you have all the ingredients and follow these 6 simple steps. If you have any questions, send me an email and I'd be more than happy to help!
Watch it step-by-step!
Aah, koulourakia krasata (my white wine-infused, sesame-crusted Greek cookies) and a coffee, with friends…what a DREAM! …Literally. I created this recipe a long time ago, when lockdown wasn't even a movie script!