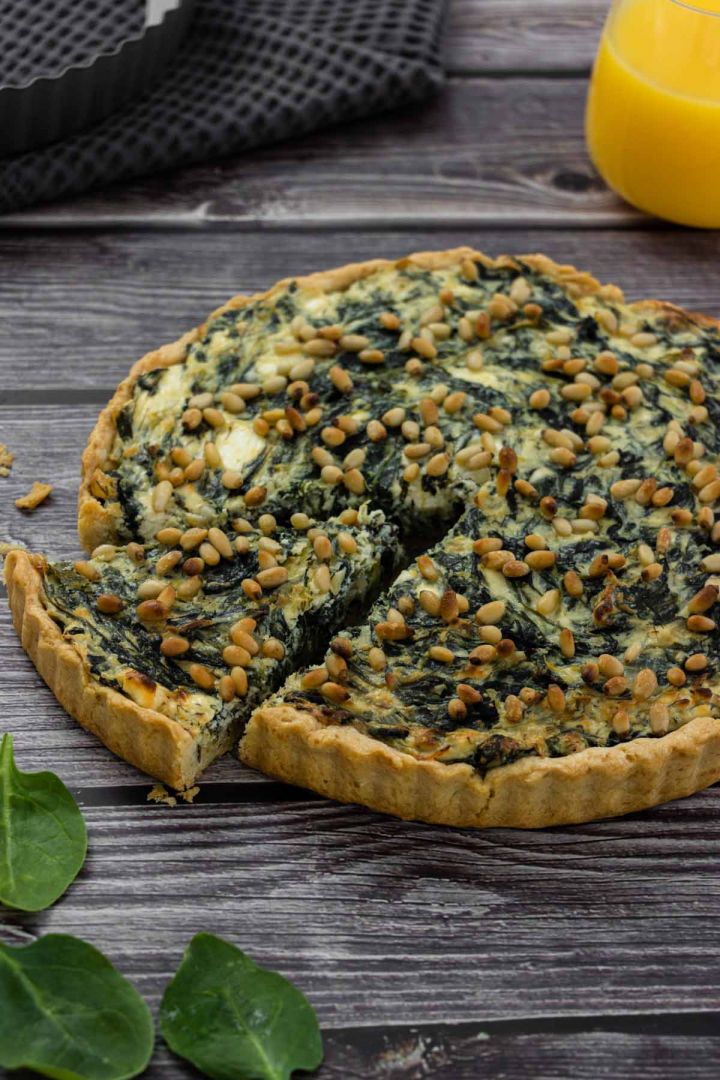 I like to make a good old spinach pie, a Spanakopita, but this mixes up that old favourite into something new. The perfect picnic piece, this tart is savoury and moreish, lightening the flavour of cooked spinach with lemon and herbs, and setting it inside a buttery, flaky pastry case. Something like a British quiche, I love the combination of eggy, cheesy spinach-rich filling with the shortcrust pastry edge.
I use aromatic dill and zesty lemon to bring a real feeling of summer sun to the recipe, and the addition of feta, ricotta and cream cheese, alongside pine nuts, just ensures a rich, nutty and satisfying mouthful. It's perfect for lunch in the garden, with a simple side salad, and also works perfectly as a slightly special picnic or packed lunch.
Directions
You will need about 1 hour 40 minutes to make 8 servings of this recipe, which has approximately 394 calories each. Make sure you have all the ingredients and follow these 11 simple steps. If you have any questions, send me an email and I'd be more than happy to help!
Watch it step-by-step!
A spinach tart - eggy, green, and herby - is my idea of the perfect 'outside' lunch on a sunny day. This one is vibrant with sunshine flavours. Aromatic herbs and zesty lemon accompany the spinach, alongside that addictive crumble of fresh, salty feta and the nutty crunch of pine nuts. What a mouthful!