Energy Bites with Dates
These no-bake energy bites are the perfect snack before or after a workout. 💪 They are soft and chewy, naturally sweetened and they are so delicious that my kids devour them within minutes! It's probably the one healthy habit I don't have to teach them. 😅
Tips
Sometimes dates can make your mixture sticky, which makes it harder to roll each bite in small balls. If that happens, wet your hands before rolling each ball.
Designed to make light work of food preparation tasks, and built to last, this food processor makes homemade possible without the hassle.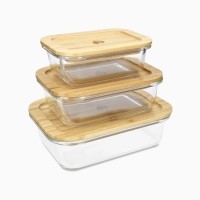 This premium set of food storage glass containers with bamboo wood Air Seal lids is ideal for food prep and office lunches.