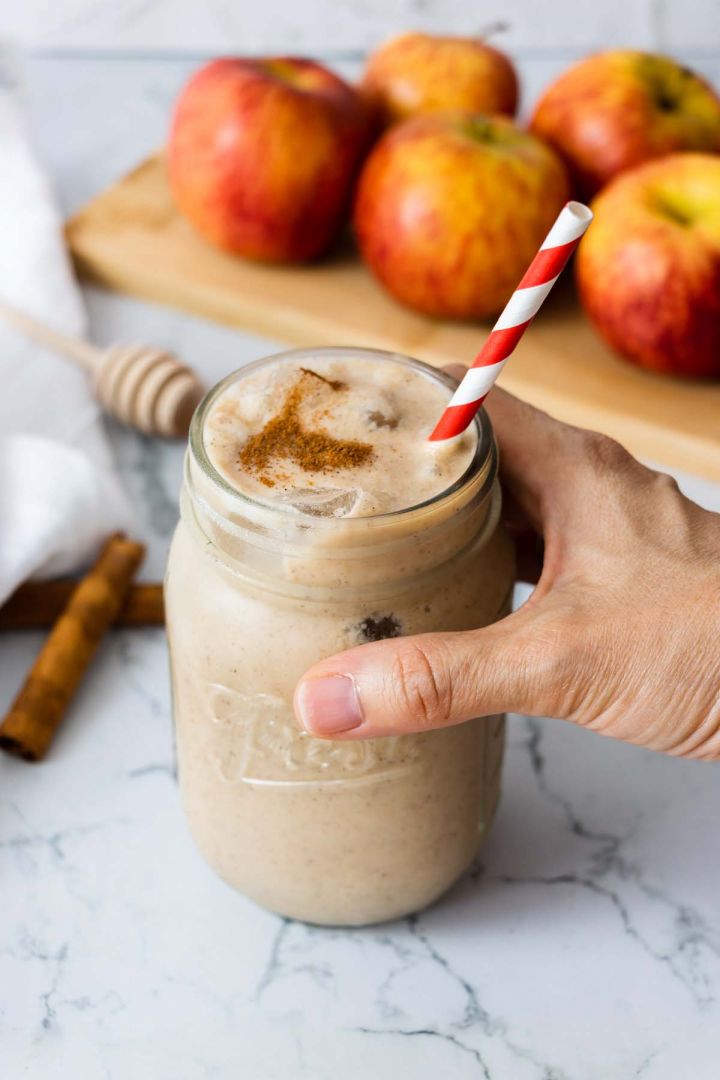 Everyone in our household has a sweet tooth! I try to cater to their desires, but without caving in to demands for small mountains of refined white sugar. I make smoothies for them as treats. Of course fruits are full of natural sugars, but the vitamins and minerals they contain make them a far better alternative, in my opinion, to the empty calories of a chocolate bar.
This recipe for apple pie smoothie reminds the family of my apple cinnamon muffins (a big favourite at our house), satisfies their appetite for something sweet, the yoghurt fills them, and the recipe gets in one of their five a day plus antioxidants and minerals too, from the two fruits and two spices.
Directions
You will need about 5 minutes to make 2 servings of this recipe, which has approximately 214 calories each. Make sure you have all the ingredients and follow these 3 simple steps. If you have any questions, send me an email and I'd be more than happy to help!
Watch it step-by-step!
This apple pie smoothie recipe curbs the prolific sweet tooth that everybody in my family seems to have! Whilst I'm aware fruit is full of natural sugars, I'd still much rather feed my kids (and husband!) natural sugars from fruit, which offer vitamins and minerals too, rather than refined ones.