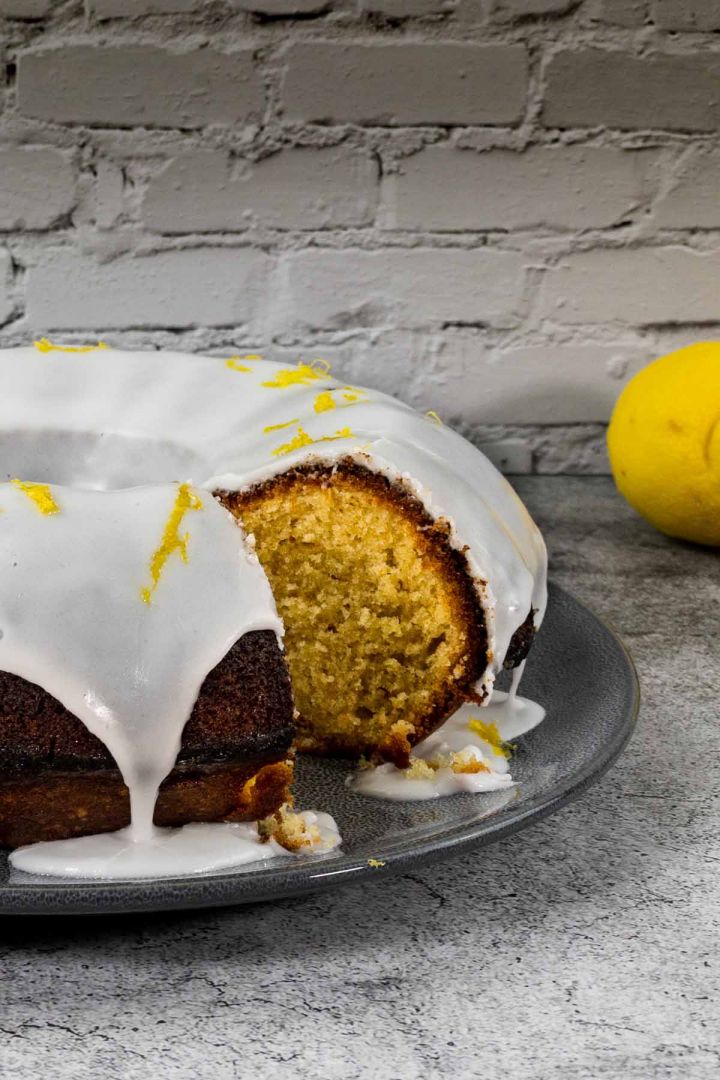 I LOVE this lemon cake recipe (and by how quickly it seems to disappear, so does everybody else)! It is flavoursome and mouthwateringly zesty. It's also nice and moist, due to the addition of the lemony syrup after cooking. I think dry cakes are a total letdown and are something to be avoided wherever physically possible!
Either keep it simple straight from the oven - resulting in something akin to a lemon-infused Madeira loaf - or make the simple lemon icing I suggest and drizzle this over once the cake is cool, transforming the bake into a more traditional lemon drizzle cake. I must say, I like it both ways, but the sweet tang of the lemony icing is something I can rarely resist!
Tips
Lemon icing is optional and very easy to make: Sift 240g of powdered sugar in a medium bowl, add 3 tbsps of lemon juice and whisk until smooth.
If you want the lemon icing to be more runny, add 2-3 tbsp of milk or water.
Directions
You will need about 50 minutes to make 12 servings of this recipe, which has approximately 361 calories each. Make sure you have all the ingredients and follow these 7 simple steps. If you have any questions, send me an email and I'd be more than happy to help!
Watch it step-by-step!
This is probably the most flavourful and moist Lemon Cake you have ever tried! Very easy to make and suitable for any occasion. If you're not worried about calories and you're looking for extra deliciousness, add some lemon-based icing and your taste buds will go nuts!