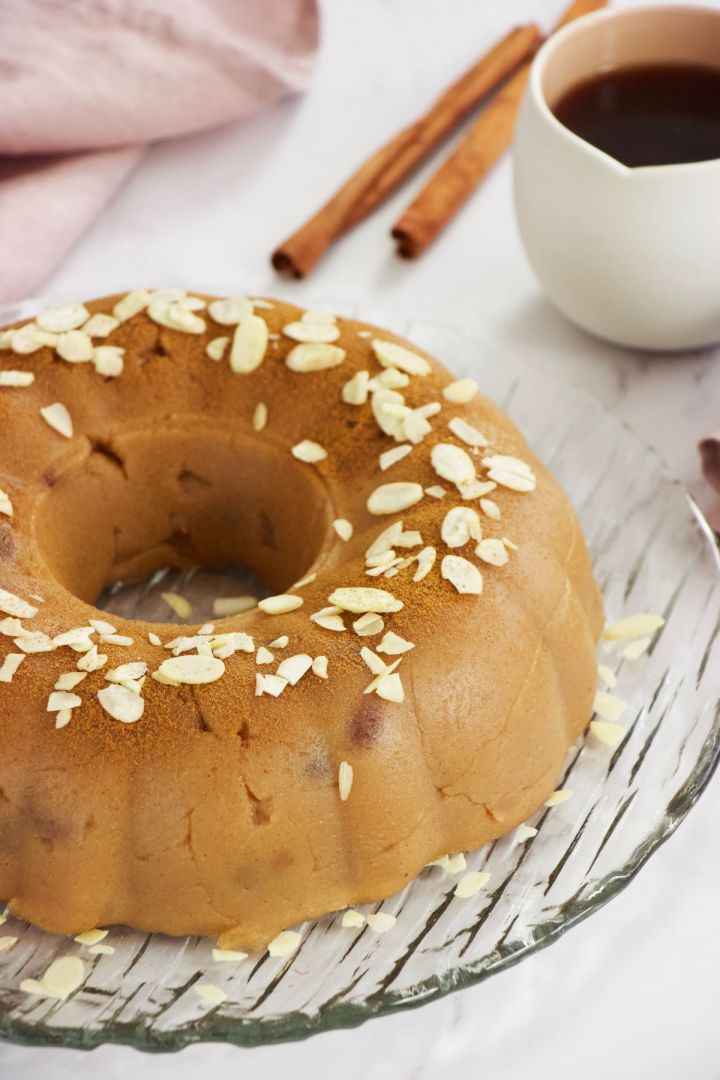 Lent is traditionally a fasting period in Greece, where the Greek Orthodox church still has a lot of power over the country's traditions. From Shrove Tuesday to Easter Sunday we traditionally wouldn't eat dairy, as well as abstaining from meat and fish (but not shellfish). But that doesn't mean no enjoyable meals! No, in fact a whole Greek cuisine has sprung up around the culture of fasting - Greek fasting food is called Ladera, or Lathera - food that is full of veggie and made with olive oil, containing no meat or dairy products.
This is the healthy heart of the Mediterranean diet (although this recipe doesn't necessarily uphold this principle!) This Greek semolina cake recipe is unusual, but very authentic and moreish - I definitely urge you to try it.
So plenty of dairy-free cakes have sprung up over the centuries to ensure Lenten fasting is still a seasonal celebration. This semolina halva recipe is one of my favourite desserts, whenever I eat it, and it is dairy-free, egg-free and butter-free. Turns out a Greek halva dessert ticks all the boxes as a perfect recipe to have up your sleeve for any fasting or vegan visitors (and is completely glorious for anyone not sticking to any dietary exclusions, too)!
Tips
You can use any type of semolina but ideally, you should mix half fine and half thick semolina. This way your halva will have a much better texture.
If you're a fan of almonds, drop 50g of crushed raw peeled almonds while sautéing the semolina.
Directions
You will need about 20 minutes to make 12 servings of this recipe, which has approximately 472 calories each. Make sure you have all the ingredients and follow these 6 simple steps. If you have any questions, send me an email and I'd be more than happy to help!
Watch it step-by-step!
This Greek Halva Dessert recipe is just one of my favourite recipes of all time. It's so tied to the Easter period for me (although I now happily make it year-round).