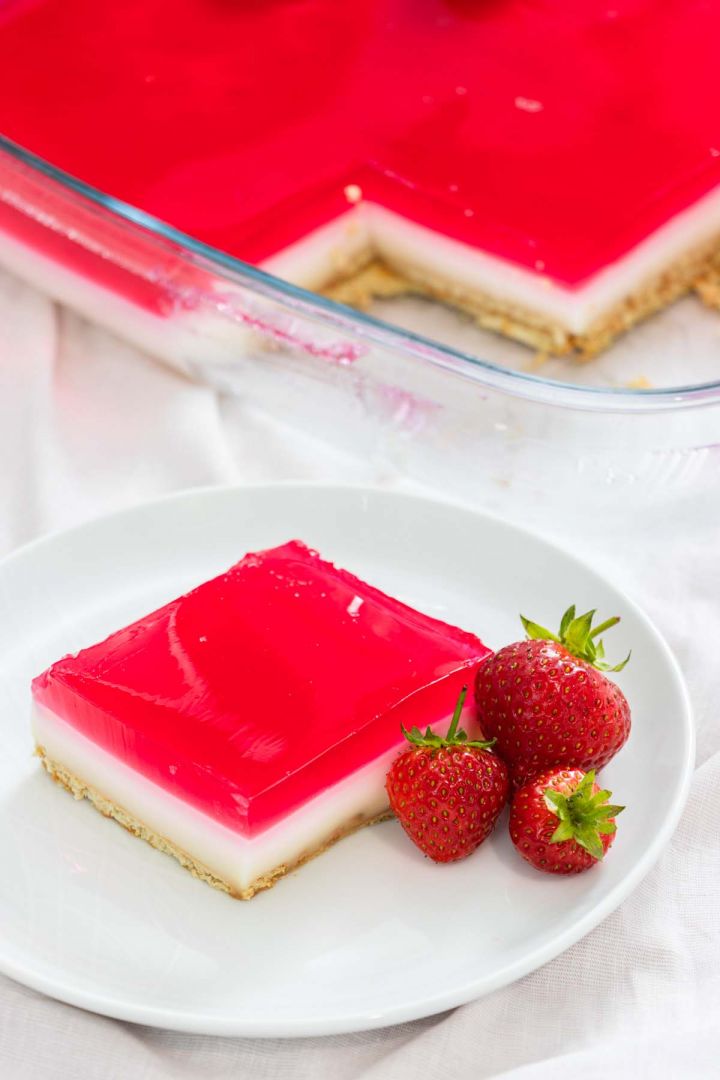 This custard jelly dessert is a real classic sweet that often appears at our family gatherings in Greece. It's rather simple, with three layers - a biscuity base, custard cream and a jelly topping. But don't be fooled, it's the type of simple dessert you need a solid recipe for, as many make it, and only some succeed! Possibly that's because they have custard and jelly dessert recipes with a special, 'secret' ingredient or two which they are not prepared to reveal!
I had to make my own, through trial and error - and have arrived at an easy, failsafe recipe. Once you have the recipe, and know how to make this custard and jelly dessert, it is just the perfect accompaniment to an afternoon in the sun, ice-cold refreshing frappé in hand - the Greek way (if you don't know what a Greek frappé is, take a read of our blog on Greek coffee culture here)!
Tips
The water quantity for the jello depends on the brand's instructions on the package. I prefer to use less water (~100ml) than suggested for a stronger strawberry flavour.
Directions
You will need about 5 hours 10 minutes to make 12 servings of this recipe, which has approximately 252 calories each. Make sure you have all the ingredients and follow these 10 simple steps. If you have any questions, send me an email and I'd be more than happy to help!
Watch it step-by-step!
Custard and jelly desserts are often wheeled out at our family gatherings in Greece. Deceptively simple, they're the kind of recipe everyone thinks they can tackle - only to result in layers of custard creeping off in a different direction to some unset jelly - a real mess.