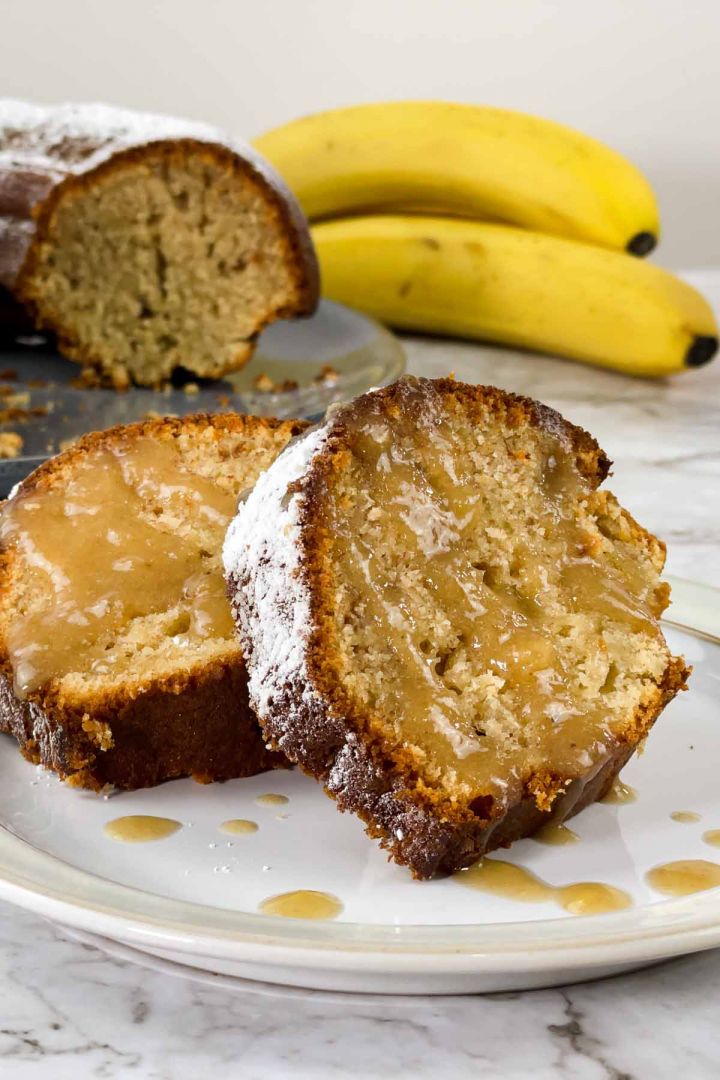 For me, the ideal cake has to work as a breakfast treat equally as well as it works alongside a cup of coffee or tea in the afternoon. It has to suit grown up tastes, but also appeal to the kids. It has to be easy, not involve too many ingredients, and have some goodness to it. This flavoursome and moist banana loaf recipe ticks all of those boxes! Delicious and super-easy, this is a treat that my little 'monkeys' at home adore!
If you're planning on doing some baking with the kids, this is a great recipe to start with, as it's easy, quick, and they end up with a yummy banana bread! If you don't have a round bundt cake tin, this recipe will work just as well in a couple of loaf tins. It's perfect as it is, or sprinkle a little icing sugar over it when cool for a final flourish.
Tips
To make sure your cake is fully baked: After 40 minutes of baking, insert a knife deep into the cake. If it comes out clean it's ready.
Let the cake cool before serving or adding any icing sugar.
Directions
You will need about 50 minutes to make 15 servings of this recipe, which has approximately 252 calories each. Make sure you have all the ingredients and follow these 4 simple steps. If you have any questions, send me an email and I'd be more than happy to help!
Watch it step-by-step!
The ideal cake has to be flavourful, moist and go along with a healthy breakfast, as well as a relaxing afternoon tea or coffee. This banana cake recipe covers all that and more! A delicious and super easy to make treat, that my "house monkeys" adore!