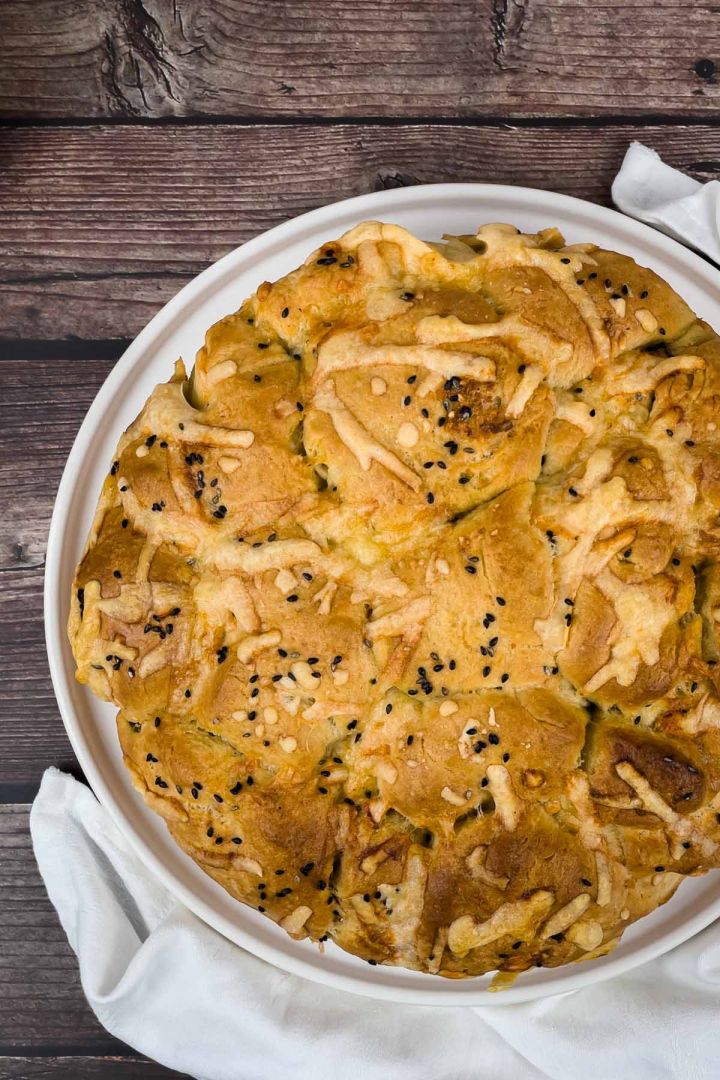 Sometimes we all need an evening in front of the TV; a sofa night watching a film is sometimes the only remedy for a hard week! Whether it's just me and my husband or the whole family snuggled up, this pull-apart garlic bread recipe is a frequently-requested film night treat. It's also a brilliant, communal start to a big family meal or dinner party too though, so don't relegate it entirely to movie night fare - it definitely holds its own at the dining table.
The cheese-infused, buttery garlic taste of this pull-apart bread is extremely moreish, and perfect for grazing. As a dinner party starter, use it to accompany some meze or some Italian antipasti like cured meats, olives and sundried tomatoes, with the always-necessary olive oil and balsamic vinegar for mopping up. Perhaps the best pairing for it, though, is my spicy feta dip - you can thank me for that recommendation later!
Tips
Spice up the taste by adding herbs (e.g. oregano) or paprika.
Directions
You will need about 1 hour 50 minutes to make 32 servings of this recipe, which has approximately 109 calories each. Make sure you have all the ingredients and follow these 10 simple steps. If you have any questions, send me an email and I'd be more than happy to help!
Watch it step-by-step!
Whether you're planning a night on the sofa in front of a good movie or a family dinner, it'll be hard to keep your hands off of this pull-apart garlic bread. It is very easy to make and its cheesy, buttery and spongy texture will complement any meal!