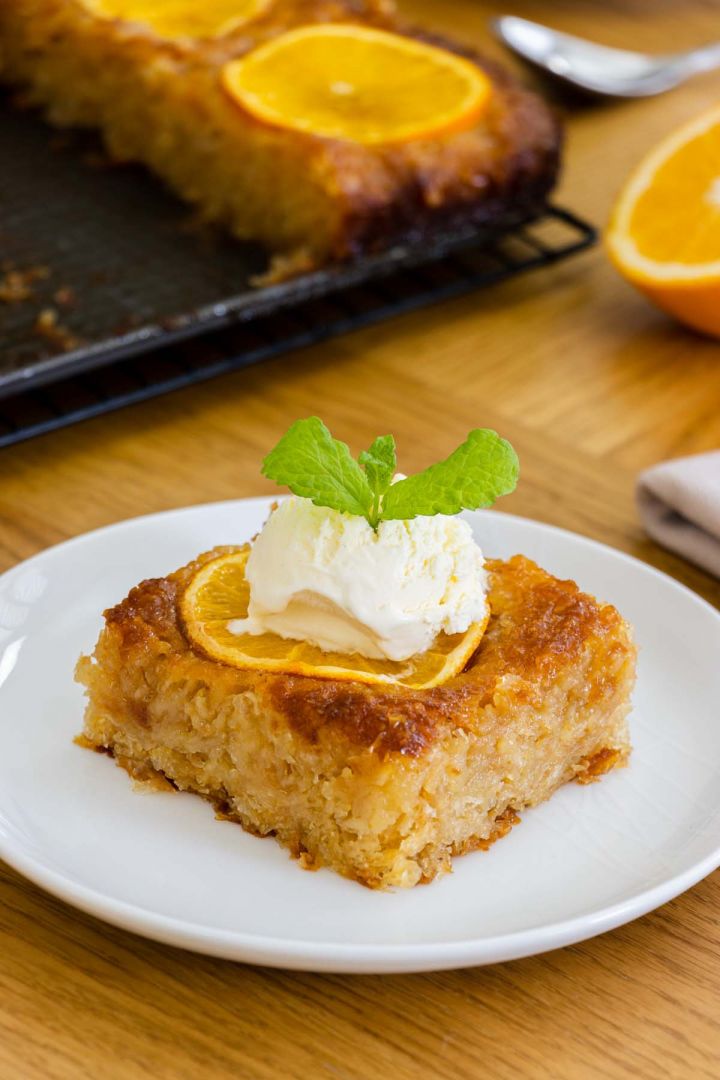 I always do lots of research to make sure a recipe is exactly how I want; I usually try a few iterations, varying ingredients and quantities to finely tune the recipe. While making the Baked Feta recipe, I did just this - and so ended up with a lot of leftover filo!
I was so cross when I opened the fridge the next day to see that I had failed to seal the filo properly, and it was completely dried out. Now, I should tell you that I hate waste. This was also a LOT of filo, and I couldn't consider just throwing it away! So I researched some different ways to take advantage of this drier texture, and a friend then told me about this orange filo pie recipe. What a save! After experimenting a little, I found a way to create a dish that I absolutely love! One that I love so much, in fact, that I now had to find a way to quickly dry out filo on purpose…😁
Served with a little vanilla ice cream, this is an amazing sweet orange pie, and a must-try dessert!
Tips
The orange filo pie is best served chilled so make sure to store it in the refrigerator.
The ideal combination for this dessert is a large scoop of vanilla ice cream.
Directions
You will need about 1 hour 10 minutes to make 12 servings of this recipe, which has approximately 586 calories each. Make sure you have all the ingredients and follow these 6 simple steps. If you have any questions, send me an email and I'd be more than happy to help!
Watch it step-by-step!
This orange filo pie was born of necessity, like some of my favourite recipes! After trialling a recipe for filo-wrapped baked feta with honey again and again to perfect it (find the finished recipe onsite now!), I was distraught to open the fridge and find I hadn't properly sealed the filo bag.