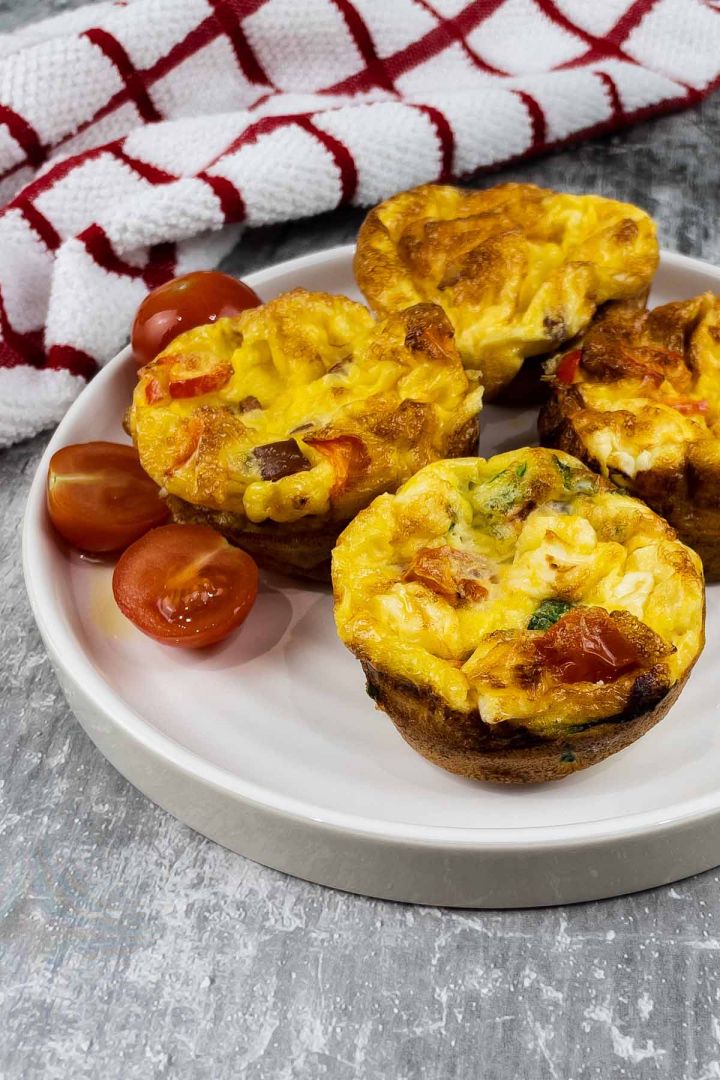 We love eggs for breakfast in our house. We have a huge roster of egg recipes that we cycle through for family breakfasts, and scrambled eggs have always been a popular choice - but they have recently been superseded by these omelette muffins!
These egg muffins are an easy breakfast option for busy mornings, because you don't have to stand over the pan like you do with scrambled eggs. You can bake many at the same time, so that you've got breakfasts to go all week (they work great in a lunchbox too!), and you can totally vary the stuffings dependent on your tastes - try our three suggestions, and then go wild! Think bacon, spinach, courgette, herbs….the breakfast world is your oyster!
Ingredients
Filling #1

Filling #2

Filling #3
Tips
Get creative and use what ever you have available in your fridge to create your ideal omelette muffin flavour (i.e. bacon, mushrooms, onions broccoli etc.).
Directions
You will need about 25 minutes to make 12 servings of this recipe, which has approximately 100 calories each. Make sure you have all the ingredients and follow these 5 simple steps. If you have any questions, send me an email and I'd be more than happy to help!
Watch it step-by-step!
Eggs for breakfast has been a family preference for years! Scrambled eggs were the popular choice, but recently we switched to these omelette muffins. They are easier to make because you don't have to constantly be on top of the pan, you can bake multiple at the same time and you can stuff them with whatever you want!