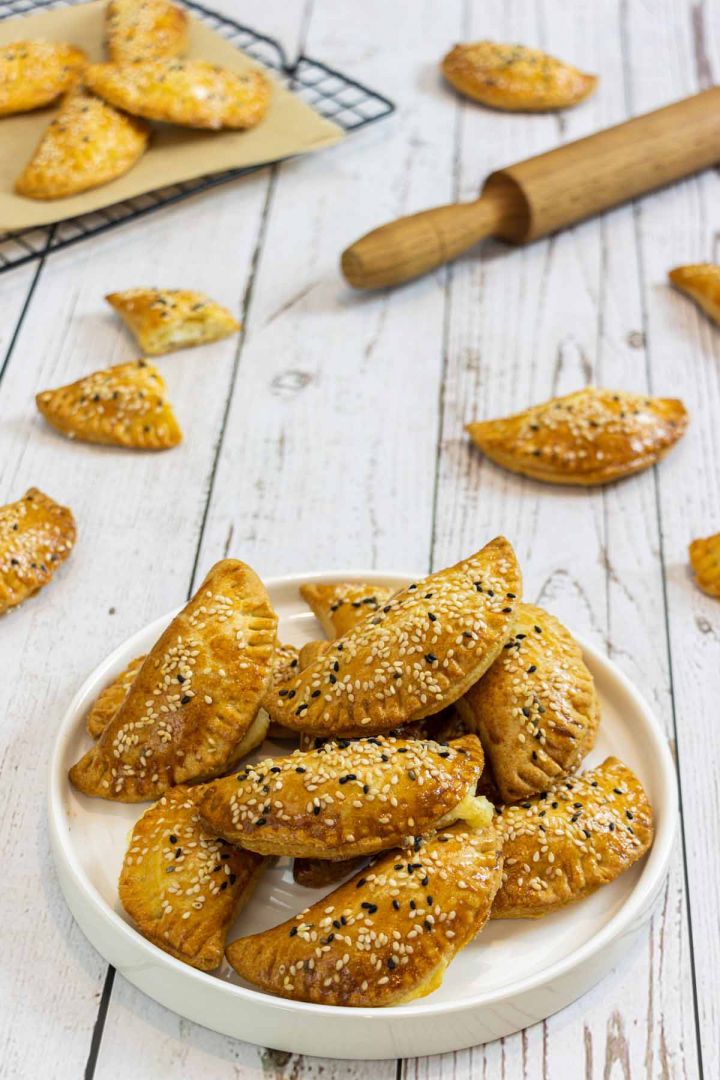 These mini cheese pies are so tasty, and so handy! The ideal snack for packed lunches, picnics and birthdays, they are simple to make and everyone seems to love them.
These little hand pies take me right back to being a little girl in Rhodes. My mother would make them for the family, and she would call myself and my sister in to help her. My mom would make the dough, and my sister would stuff them with cheese and shape them. I did the 'finishing touches'! I remember taking up my spot in front of the oven, and refusing to move a muscle until they were done; I was so impatient for them to be cooked! Bite into one of these still warm from the oven, and you'll get why!
Ingredients
Cheese filling

The dough

Decorations
Directions
You will need about 1 hour to make 48 pieces of this recipe, which has approximately 107 calories each. Make sure you have all the ingredients and follow these 8 simple steps. If you have any questions, send me an email and I'd be more than happy to help!
Watch it step-by-step!
These mini cheese pies take me straight back to childhood! Honestly, if there's a more comforting mouthful than cheese and warm, crisp pastry, I'm yet to try it...